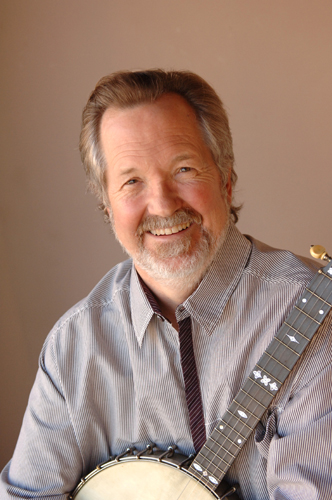 "As the first generation greats in bluegrass music slowly but surely leave this music in one way or another, I suspect they might derive comfort in the knowledge that the likes of Dick Kimmel have come forth to carry the torch." (Bluegrass Unlimited, November 1994)
Dick Kimmel has been entertaining audiences for more than a half-century throughout North America and Europe. In 2015, Dick performed across 9 time zones from Prague, Czech Republic with banjo great, Alan Munde, to Portland, Oregon with his son, Berklee College of Music musician, Ian Kimmel. In 2017 Dick played 119 shows in the Upper Midwestern United States. He has opened for Bill Monroe and His Blue Grass Boys in Monroe's homestate of Kentucky. At that concert Bill Monroe came out from backstage to listen to Dick's unique version of Monroe's "On and On." Dick has performed with such top artists as Del McCoury, Alan Munde, Becky Buller, Dwight Diller, and Hazel Dickens. He has performed and recorded with his own bands, Dick Kimmel & Co, Mountain Grass, and The Wild Turkey Stringband and has been featured on more than 2-dozen recordings, which include 5 Dick Kimmel solo CDs.
Hall of Fame
In 2008 Dick was inducted into America's Old-Time Country and Bluegrass Music Hall of Fame.
In 2010 Dick was inducted into the Minnesota Music Hall of Fame.
In 2012 Dick was inducted into the Mid-America Music Hall of Fame.
In 2014 Dick was nominated for 2014 Bluegrass Entertainer of the Year by the Society for the Preservation of the Bluegrass Music of America (SPBGMA).
In 2016 the Bluegrass Association of North Dakota (BAND) presented Dick with the award 2015-2016 International Ambassador of the Year.